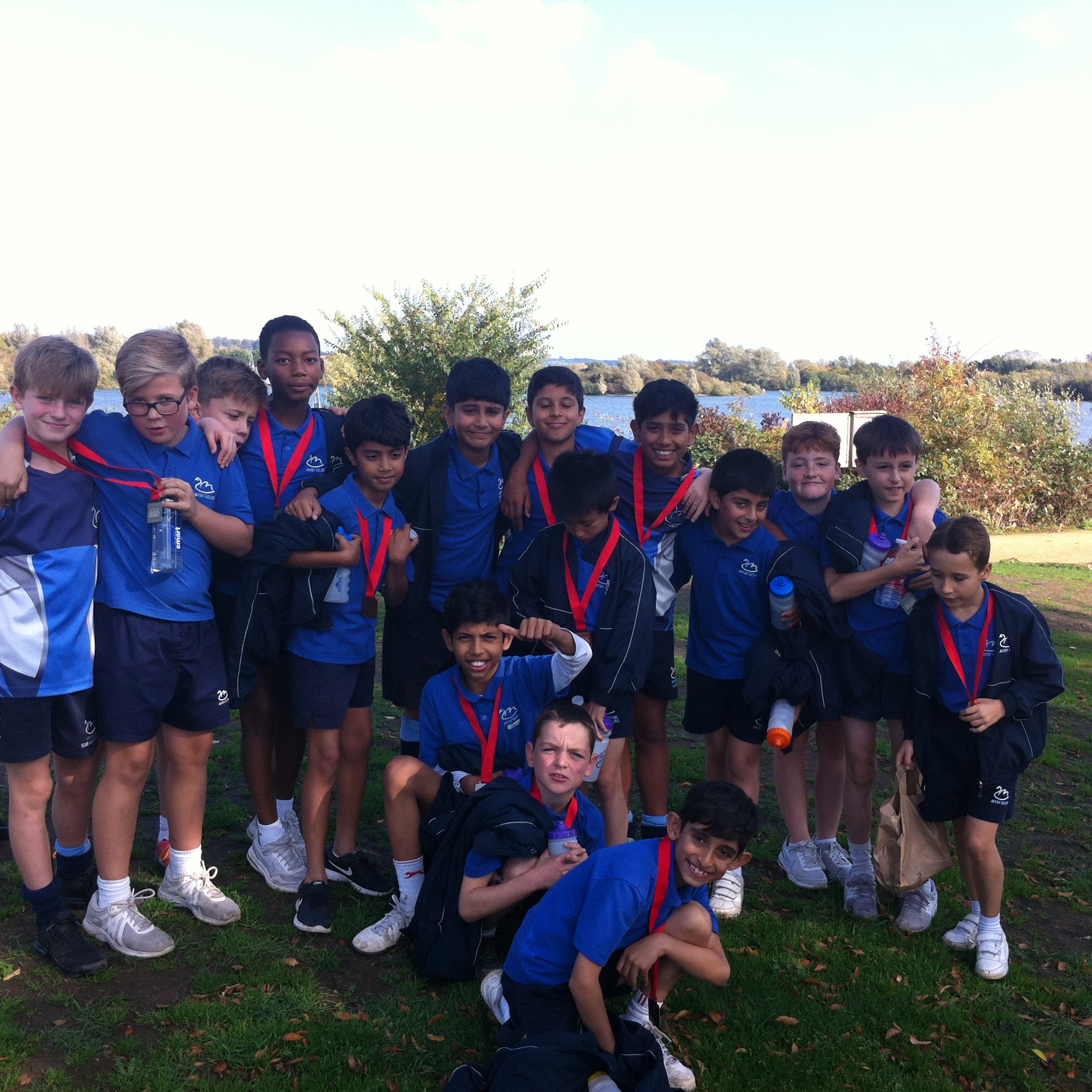 On a sunny mid-October afternoon, Avon House ventured down to Fairlop Waters for the London Youth cross country event. A select few from trials in PE were chosen to represent Year 5 and Year 6. The event was a 1600m run with around 70 children in each race. The top 6 runner's points were accumulated to get a team result. The boys were prepped and ready; with a big rush and some argy bargy at the start we took an early stance at the front. The anticipation was building waiting to see which boys were going to come around the corner first. In the Year 5 race George was first to appear finishing in 8th place. Stephen and Rayan had a close race to finish 14th and 15th. The final three from Year 5; Zain, Tarun and Ben finished respectively 32nd, 37th and 39th, which resulted in them being awarded the Bronze team medal. The Year 6 set off on the race with an extra few children making a strong 10 challenging for a medal. Similar to the Year 5 Kabir turned the corner fist finishing in 8th place closely followed by Jacahri in 12th. The boys put in a good run and finished with a well-deserved silver medal.
An excellent effort from all the team and we continue to build on our success.
Squad: Kabir, Jacahri, Jack, Sulayman, Elias, Finlay, Yusuf, Jack, Zach, Muhammad, George, Ben, Stephen, Zain, Tarun and Rayan.
Categories:
News